Agent Professor Real Estate School Leadership
School Director - Kevin Muhlestein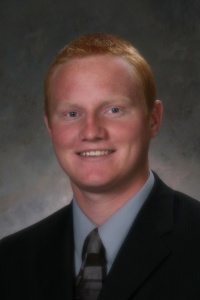 Ever since he was in high school, Kevin has had a love of real estate and helping people make big achievements in home ownership and investing. Kevin started his real estate education when he was only 17 years old and still a senior in high school. Once he turned 18 years old he was able to take the Utah Licensing Exam and became a Utah real estate agent. At Agent Professor, Kevin is especially excited in helping young people get started in real estate careers, and is super excited about Agent Professor's Utah Real Estate Scholarship. As a licensee Kevin loves to help first time homebuyers, investors, and also loves to take part in land transactions.
Kevin is a Utah native and loves to spend time outdoors exploring nature with his wife and family. He loves to spend time in the mountains either on foot hiking or riding four wheelers. He loves fishing in the Utah rivers and especially loves to spend time at the family cabin near Flaming Gorge. Kevin also loves to spend time in the great national and state parks in Utah.
Kevin believes that every real estate agent should be ethical, honest and should work hard for their clients. He hopes to instill these values into the students at Agent Professor.
School Instructor - Ruth Mary Hansen
As Agent Professor's licensed instructor, Ruth Mary Hansen brings many years of real estate experience to the table. This experience allows Ruth to answer any questions that students have about the topics covered in their training as a student.
Ruth loves education. She is involved in continuing education, community education and adult education.
Ruth has extensive experience as a real estate agent, broker and businesswoman. Besides being a pre-licensing instructor, Ruth Mary also owns and operates a successful real estate brokerage, and has previously owned a mortgage company for over 10 years.