Utah Real Estate School....All about the 120 hour requirement!
Jan 09, 2016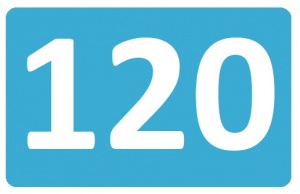 In order to get a Utah real estate license candidates must first complete 120 hours of real estate education. This 120 hour requirement is set forth and regulated by the Utah Division of Real Estate, a Division of the Utah Department of Commerce. We wrote this blog entry to further explain the 120 hour requirement and what it entails.
Breakdown
The 120 hours are broken down into 13 different subjects or categories outlined below. The total hours are split up into these categories ranging from the 2 hours of New Construction to the 24 hours dedicated to Utah Law. Questions from each of the categories will be encountered by licensee candidates on the Utah Real Estate Exam.
| | |
| --- | --- |
| Curriculum Content | Hours |
| Ownership of Real Estate | 12 |
| Real Estate Brokerage and the Law of Agency | 12 |
| Contracts | 16 |
| Property Management | 4 |
| Settlement | 8 |
| Federal Taxation | 2 |
| Real Estate Finance | 16 |
| Valuation and Appraisal | 6 |
| New Construction | 2 |
| Math Skills | 4 |
| Federal Laws | 6 |
| Utah Law | 24 |
| Testing and Review | 8 |
Utah Real Estate School Education Curriculum - Download PDF
Completing the 120 Hours
In order to complete the 120 hours, one must enroll in a Utah real estate school such as Agent Professor. Once enrolled students may begin working on the education. Some important things to keep in mind while completing your education are outlined here:
- Utah Real Estate Schools are only allowed to give credit to students for up to 8 hours per day. This means it will take at least 15 days to complete the required education to get your Utah real estate license.
- Utah Real Estate Schools track and record your time. The Agent Professor system is easy to use and students are able to see the progress they have made and how far they have left to go. Students have a lot of flexibility in the course and will not lose their progress if they have to pause their learning and come back later.
- Once you have completed the 120 hours, please keep in mind that in order to get your license you still need to take and pass the state exam through a Pearson Vue testing center and then complete the application process with the Utah Division of Real Estate. Students should apply for a license within one year of completing their education and within 90 days of passing the state exam.
If you are ready to get started on your Utah real estate education click the link below to get started at Agent Professor!

Add to Favorites
Agent Professor may earn affiliate commissions on links in blog posts.