Add to Favorites
List of Best Things to do in Utah this 4th of July weekend!
Jun 30, 2015
We have compiled a list of fun things to do this weekend in Utah to celebrate Independence Day. Check it out!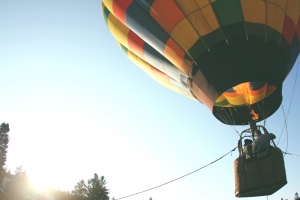 America's Freedom Festival at Provo - Provo, Utah
This is one of the biggest events held in Utah for Independence Day, offering a variety of attractions throughout the entire weekend.
This year as part of the festival, the Stadium of Fire event will be featuring Journey, Montel Williams as Emcee, and special guest Olivia Holt. It will be held July 4th at 8:00 pm at Lavell Edwards Stadium in Provo. There are a variety of other events held as part of the festival including a parade, hot air balloon fest, freedom run and talent competition. More information may be found on the festival website by clicking below.
---
The City of St. George's 4th of July Celebration - St. George, Utah
Head over to the park this Saturday for a variety of activities for the whole family! Make sure to cool off on the slip-n-slide or in the Dunk Tank! This is a huge celebration in St. George with a large variety of activities for everyone throughout the weekend. There will also be a giant fireworks display after a free concert around 10:00 PM.
---
Park City 4th of July Parade and Celebration - Park City, Utah
Well if you are in the mood for pancakes and other great food this 4th of July, you ought to head up to Park City, Utah! At the Park City 4th of July Parade and Celebration there will be a great parade, a 5k run, live music and at night a great fireworks display at the Park City Mountain Resort.
http://www.visitparkcity.com/events/annual-special-events/july-fourth/
---
Sandy 4th - Sandy, Utah
Celebrate the 4th with local heros including policemen, firefighters, and the Airmed Helicopter! Each of these groups will be involved in activities throughout the entire day on Saturday. Finish up the day by watching Real Salt Lake Soccer take on Orlando City at Rio Tinto Stadium at 8:00 PM. Fireworks will follow the soccer match.
http://sandy.utah.gov/government/community-events/fourth-of-july.html
---
Hot Rockn' 4th - Ogden, Utah
Head up to Ogden, Utah this Saturday for a Demolition Derby! That will get you excited! This event promotes a few local charities. There will also be a car show and kids activities on Saturday, and fireworks at 10:00 PM.
---
If you found this information helpful please share it with your friends!